Il Gruppo Di Eleuterio, partner di Latobliquo | Creative Inclinazioni, annovera tra le sue peculiarità lavorative, quella della realizzazione e del montaggio dei soffitti tesi. I soffitti tesi, sono controsoffitti realizzati con una speciale membrana a memoria di forma, che grazie ad una semplice azione termica, possono assumere una qualsivoglia conformazione architettonica. I soffitti tesi possono inoltre essere stampati, verniciati, retroilluminati. Rappresentano il design moderno ed evolutivo nel campo della decorazione d'interni. // The Gruppo Di Eleuterio , Latobliquo |Creative Inclinazioni partner, counts among its working peculiarities, the creation and installation of stretch ceilings. The stretch ceilings are suspended ceilings made with a special shape-memory membrane, that thanks to a simple thermal action, may take one any architectural conformation. The stretch ceilings can also be printed, painted, backlit. They represent the evolutive modern design in the field of interior decoration.

Soffitto termoteso retroilluminato con sistema a Led. Teramo, Pinacoteca Comunale. //

Stretch

ceiling backlit with LED system. Teramo,

Pinacoteca Comunale.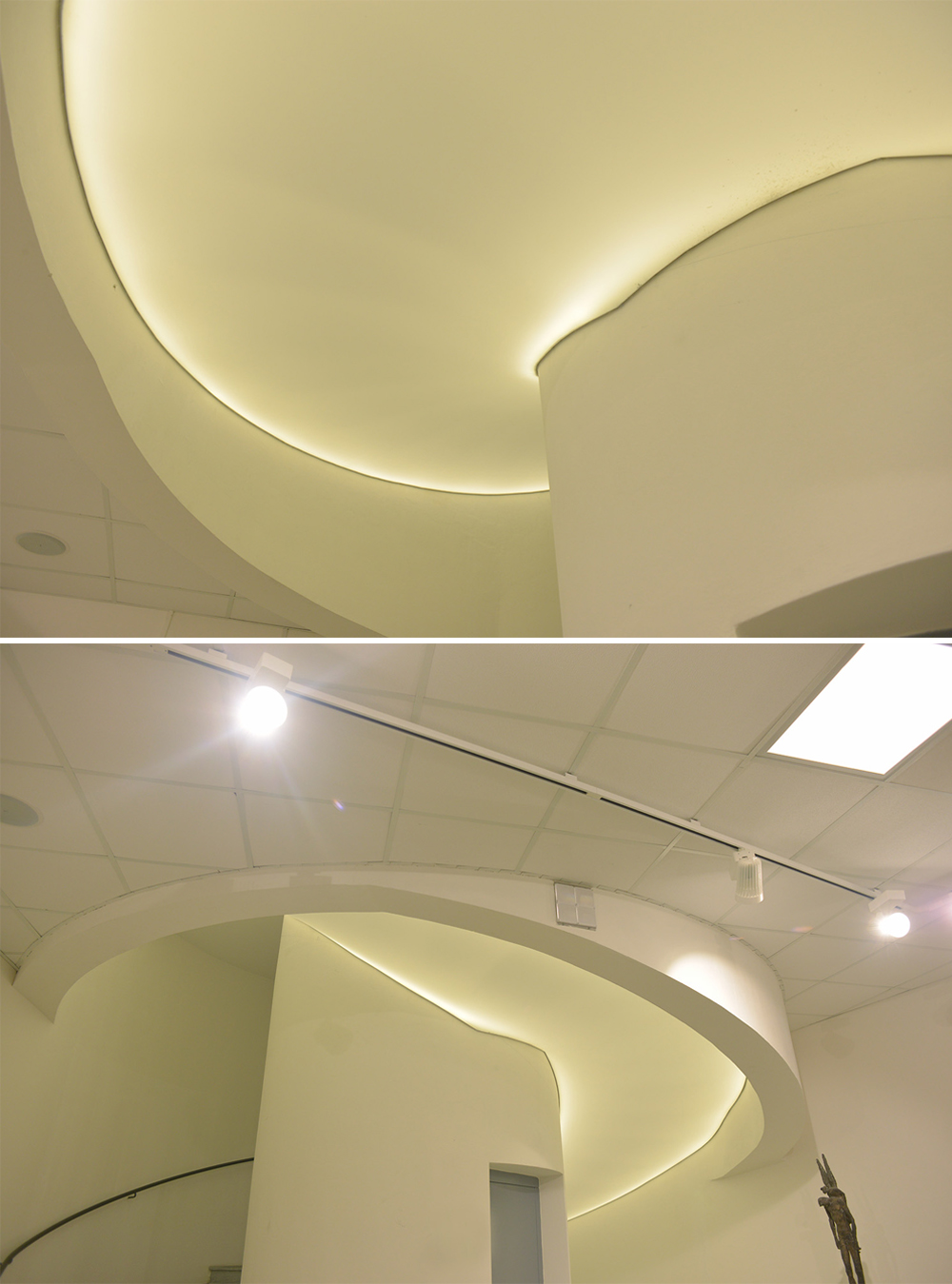 Soffitto termoteso con finitura MAT (effetto muro) caratterizzato da cambi di quota e da un impianto illuminotecnico realizzato in aderenza. Teramo, Ipogeo Comunale. //

Stretch

ceiling with finish MAT (wall effect)

characterized by

height changes. The

lighting system

made in compliance. Teramo, Ipogeo Comunale.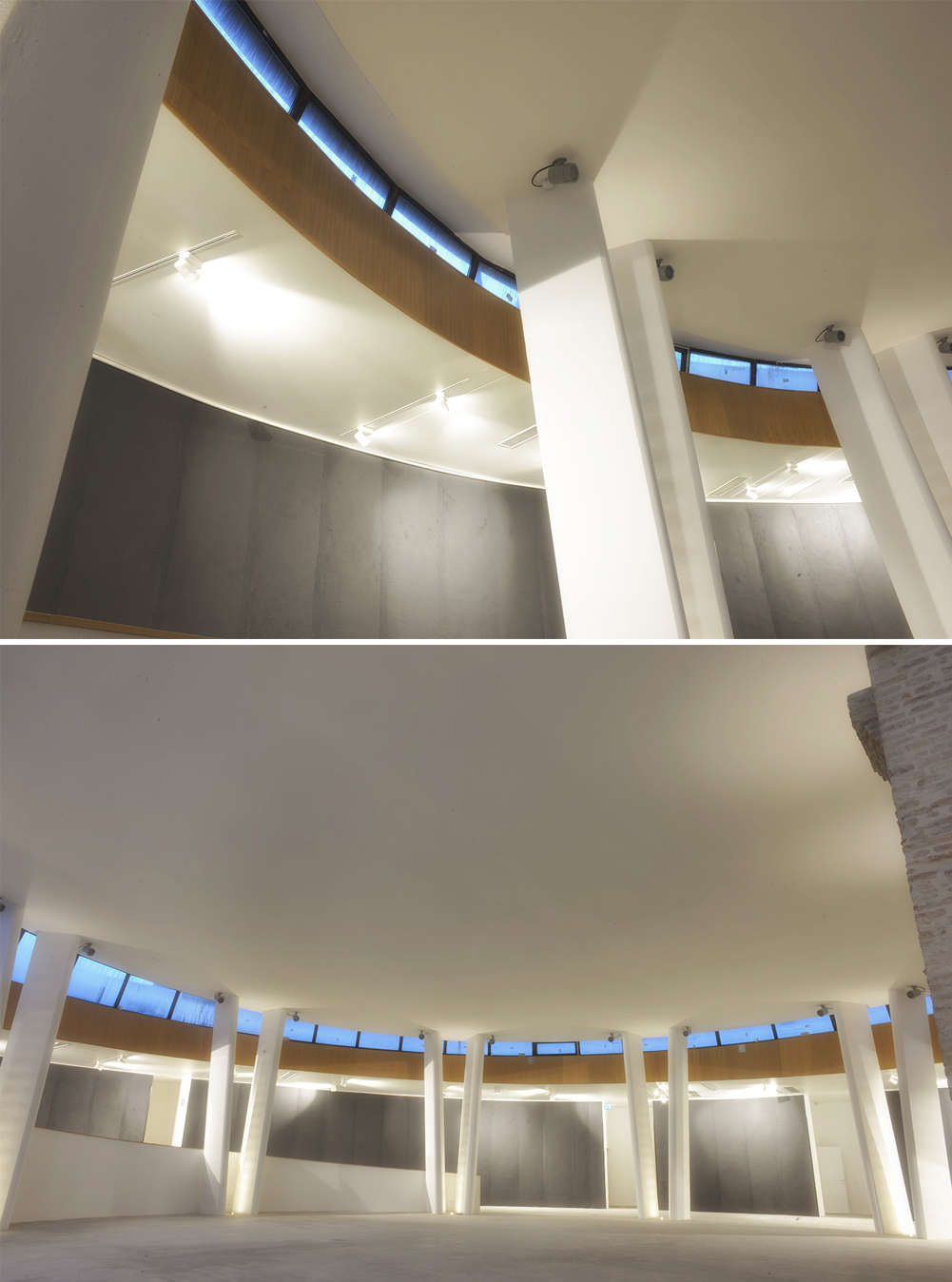 Installazione del telo termoteso in un negozio d'abbigliamento, retroilluminato su scocca lignea con luce integrata a tecnologia Led ideato e realizzato in collaborazione con FdL-Frammenti di Luce. Teramo. // Stretch celing i

nstallation

  in a clothing store, backlit on the wooden shell with integrated

LED

technology designed and developed in collaboration with FdL-Frammenti di Luce. Teramo

.